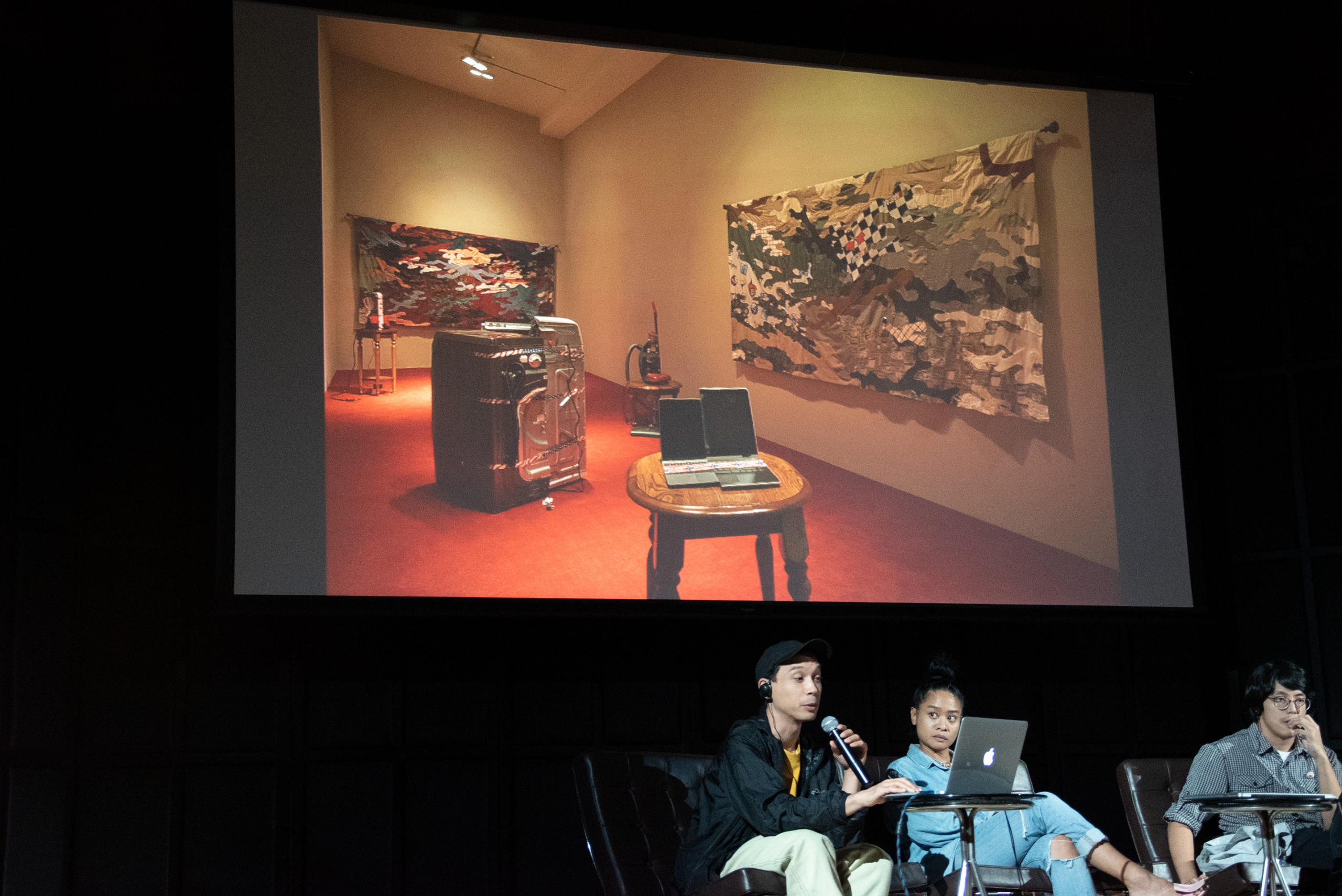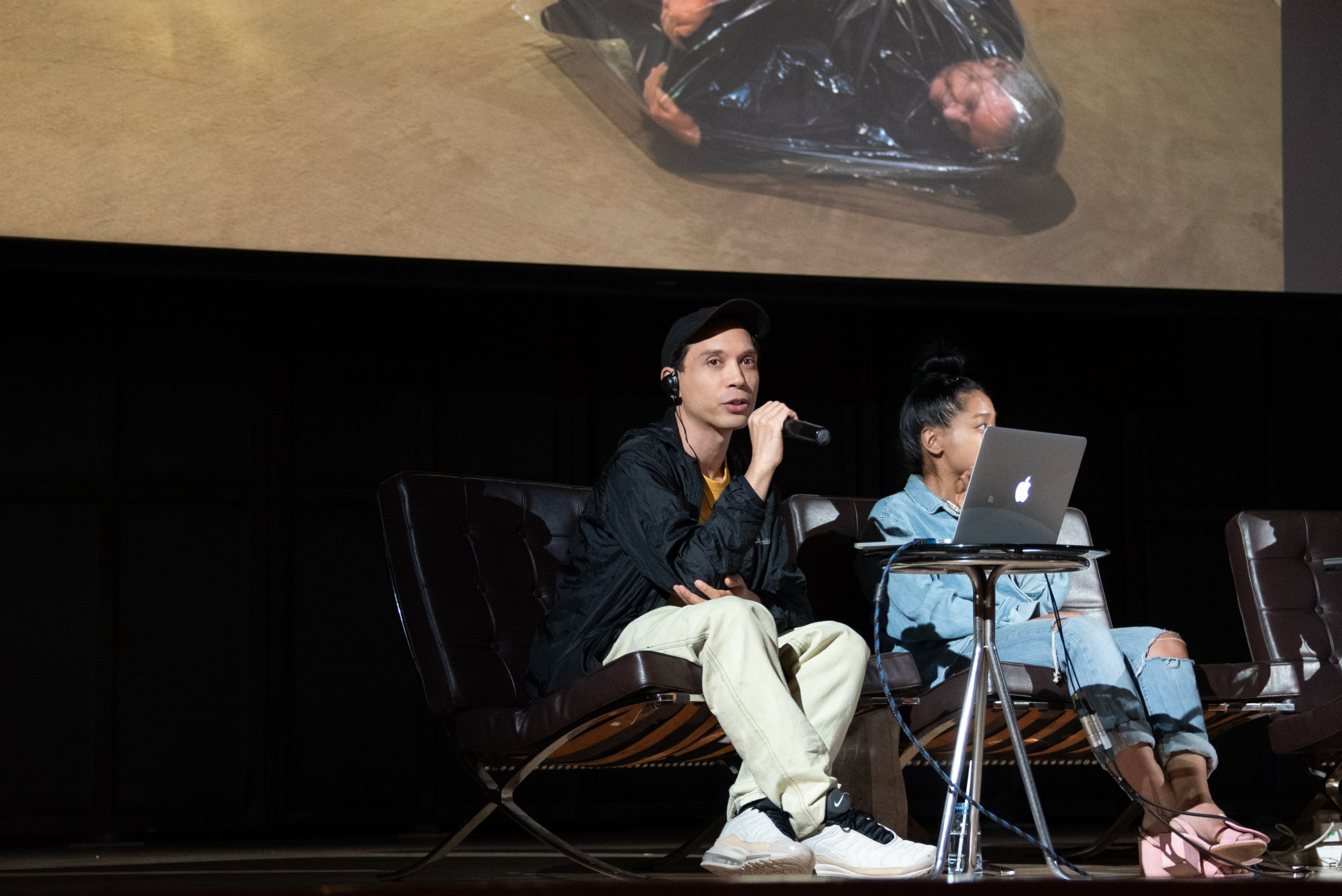 THE PROMISE OF SECOND CHANCES Artist talk with Josh Kline
OCTOBER 14TH, 2018
DR. THAWORN PHORNPRAPHA AUDITORIUM
TALK SERIES 01 - THE PROMISE OF SECOND CHANCES
Chulayarnnon Siriphol, Josh Kline, Stephanie Comilang moderated by Hera Chan
Dr.Thaworn Phornprapha Auditorium
Sunday October 14, 2018
13:00-15:45 hrs.
In Zhuangzi's "Dream of Butterfly," as read in Storytellers Before Dawn: An Anthology edited, Zhuangzi describes a moment of awakening from a dream where he was a butterfly. He writes, "Now I do not know whether I was then a man dreaming I was a butterfly, or whether I am now a butterfly, dreaming I am a man." Bringing together the work of these three artists of Ghost:2561, Siriphol's Golden Spiral (2018) is told through a number of stories and encounters randomly connect and/or intersect. Kline's Universal Early Retirement (2016) is provoking a very basic need for humans to live and to do things: time. Comilang's Come to Me, Paradise (2016) has the drone entity voiced by the artist's mother accommodating both functional and poetic aspects. The question remains whether the storytellers in their works are living their own dream or that constructed by another.
"The Promise of Second Chances" will begin with short presentation by participating artists, followed by a conversation between all the artists moderated by Hera Chan. The conversation will be conducted in English with simultaneous translation to Thai available.